Overview


Integrated Post Trade Solutions

The vast amounts of data present in today's markets can be challenging to use effectively. Navigating the complex data landscape and implementing a cohesive data management solution can be a daunting task due to the multitude of elements that need to be synthesized, including:
At Theorem, we are dedicated to simplifying post-trade data management for our clients. Our comprehensive operational platform empowers users to easily manage workflows such as allocation and trade matching. We also aggregate and normalize transactional, position, and balance data across counterparties, so you can focus on what really matters - making informed trading decisions.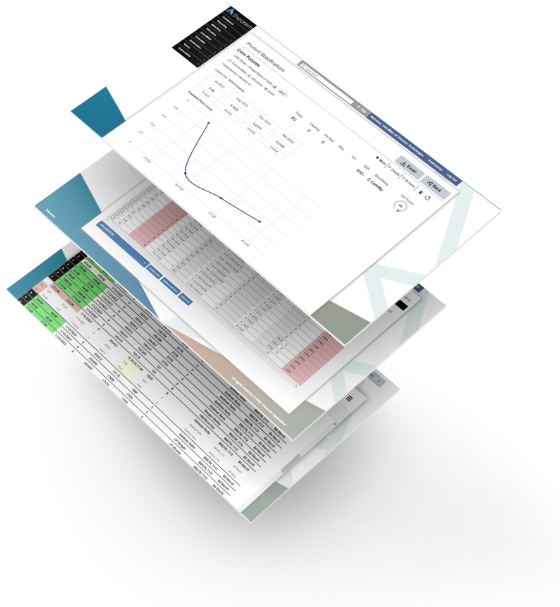 A Flexible, Modular Approach to Data
Maximize your business's potential by minimizing time spent chasing and processing data. Theorem's Post Trade Solutions streamline the process, allowing you to focus on scaling your business.
Unlike other solutions that only address one aspect of post-trade settlement, such as matching without reporting, Theorem's holistic systems simplify and harmonize every aspect of the process, saving valuable time, money, and effort. With our integrated product suite, accessed through a centralized digital portal, and powered by advanced scheduling and automation, users can enjoy maximum plug-and-play flexibility.
Furthermore, Theorem's modular approach to post-trade settlement allows you to choose which functionality best suits your needs as your business grows. Originally designed to solve the post-trade needs of our founding company, Thalēs Trading Solutions, our systems have been thoroughly proven and tested.
Position Management Systems
Workflow
A truly fluid digital solution, Theorem's workflow platform processes seamlessly, no matter the file format or product type. Capture transactional data, structure allocation instructions, then reconcile up to five sources of data on-demand or continuously throughout the day while matching virtually any financial data, including:
With Theorem, users can effortlessly take charge of their data-sharing process with counterparties. Our platform streamlines and automates the entire process, giving you more time to focus on what matters most.
Reporting
Generate actionable insights and user-friendly risk reports using Theorem's leading-edge reporting tools that enhance broker outputs with advanced:
No more viewing your data in silos across counterparties. Theorem aggregates and normalizes so you can view your data in one place, regardless of clearing counterparty.
Ditch your complicated ETL (Extract, Transform, and Load) process and let our Data Miller peform the heavy lift. Push your data anywhere by connecting to one or more data sources and facilitate transmission to other places "as is" or transformed, aggregated, and normalized.
Managed Post Trade Solutions
At Theorem, we understand the importance of managing market operations processes and teams in technology, operations, trading system implementation, and counterparty management. Our Managed Services enable businesses to seamlessly leverage our expertise. We are dedicated to minimizing risks and safeguarding our clients' assets while delivering exceptional results through innovative solutions. Trust us to manage your post-trade solutions with care and expertise.
Theorem's Commitment to Security and Efficiency
Security
Theorem's meticulous methodology guarantees secure workflow processes from the instant of trade execution to downstream reporting of customer and regulatory data, with the utmost confidentiality in protecting client data with the following:
Risk-based, Multi-Factor Authentication

Intrusion and Cyber-Crime Protection Procedures

Soc-2 Type II Data Centers

Two-Factor Application Security

Client-Controlled Security Policies
Effenciency & Scale
Theorem's high-performance data store is designed to rapidly and efficiently consolidate trading data agnostically from multiple counterparties and technology - enabling customers to more efficiently manage multi-broker environments and diversify their exposure without significant incremental cost per broker.
Theorem's commercial model does not penalize customer success - transaction growth, trading complexity, or data usage.
Redundant Tier 1 Data Centers

Quick on-boarding of New Data

Active Management of Broker SLAs
Who We Serve
Theorem's post-trade services and solutions cater to the unique needs of both Buy Side and Sell Side participants:
Futures Commissions Merchants

Commodity Trading Advisors
We streamline trade processes, ensure regulatory compliance, and provide sophisticated analytics to optimize investment strategies and enhance portfolio performance.
Experience the Theorem Difference
Schedule a demo or open an account today!