Allocation
Create Automatic Allocation Instructions
Theorem's Allocation tools were built for firms of all shapes and sizes. Whether you trade once a day and require precise instructions for your executing broker or deploy a quantitative strategy with thousands of daily orders, we have you covered.
Access Transactional Data from the most logical source for your needs.
Theorem's source-agnostic design allows users to set up allocation processes by arranging drop copy absorption from Executing Counterparties, Order Management Systems, or having Theorem connect directly to exchange venues.
We'll structure transactional data, allow you to apply a split (either manually or with predetermined logic), then take care of transmission to Executing Counterparties for processing. Theorem's expansive counterparty network and simplified onboarding process ensure manual processing is a thing of the past.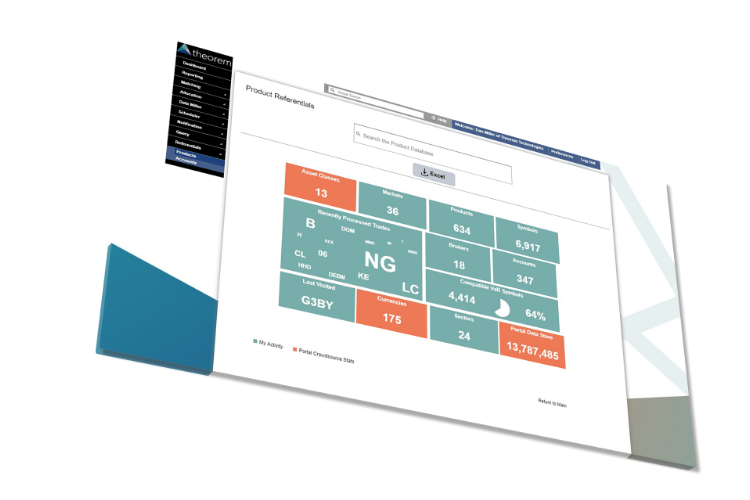 Allocation Workflow
Flexible Allocation solutions designed to scale with your business regardless of order frequency and counterparties.
Flexible Source Design
Manually load data, have Theorem import from executing counterparty or OMS drop copies, or exchange venues.
Customized Instructions
Select percentage or quantity-based instructions and change account percentages with immediate effect or for future allocations.
Dynamic Allocations Options
Adjust your instructions to account for exceptions such as odd lots or changes in trading levels.
Customizable Automation
Standard features include many-to-one, multiple-leg, and average price matches. Our referential product database alleviates issues created by inconsistent symbology in source data.
Average Pricing
Theorem's design allows flexibility around input data sourcing. Reconcile clearing counterparty data against an allocation, PMS input, or alternate data input that suits your firm.
Best Fit Algorithm
Use Theorem's Best fit algorithm to equitably accomplish the right split on markets where average pricing is not supported.
Try Theorem's Allocation Tool for Free
Need an allocation now? Let Theorem help! Upload transactional data, apply the split, and download a structured output that you can send to executing counterparties for processing.
Experience the Theorem Difference
Schedule a demo or open an account today!